Make Sure Council Takes YES For An Answer
Hamilton Light Rail is launching a renewed effort to engage Hamiltonians in local consultation and advocacy to ensure that the Provincial investment in Light Rail Transit (LRT) for Hamilton is successful.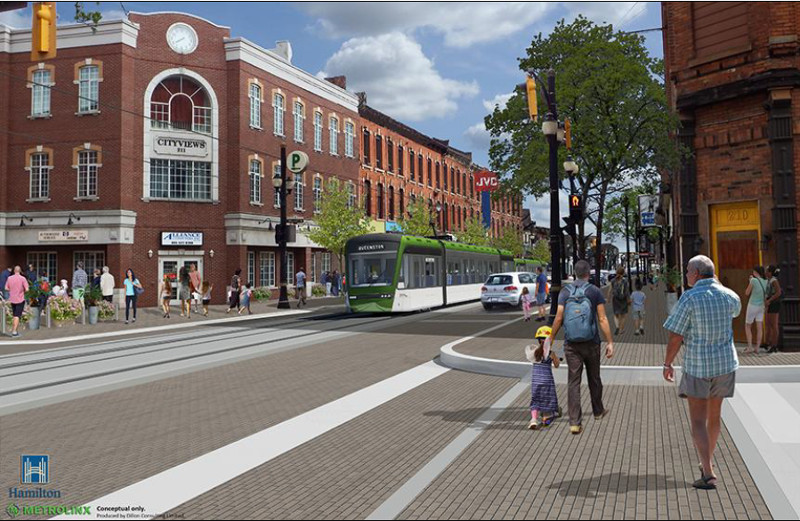 A year ago, on May 26, 2015, the Ontario Government announced full capital funding for LRT in Hamilton. This was a hugely exciting milestone after years of planning and advocacy, but there is still a lot of work to do before the project is completed.
Recent developments, including the selective leaking of information to the press and the level of leadership demonstrated by City Council on LRT, are cause for concern. To that end, Hamilton Light Rail is announcing a renewed effort to engage in local debate as the project unfolds.
http://hamiltonlightrail.ca/statements/new
On October 25, 2016, City Councillors will vote on a motion to reaffirm Council's support for LRT. Amazingly, there is a chance that they will vote to reject this motion, even after eight years of planning LRT, asking the Province for full capital funding, receiving full capital funding and launching a partnership with Metrolinx to finish designing and building it.
Now, as many times before, it is up to Hamiltonians to show leadership, courage and vision and remind Council why they supported LRT in the first place. Please take a few moments to express your LRT support and request that Council does the same:
http://hamiltonlightrail.ca/statements/new
If Council loses its nerve and turns down a billion dollars in transformative rapid transit investment, the effects on Hamilton's future prospects for growth and revitalization will be absolutely devastating. We simply cannot afford to screw this up!
---
See also:
Answers to all your Light Rail Transit Questions
Show your support for LRT
Please note: Statements will be sent to the contact list which includes City Council, MPPs, Premier Wynne, and local provincial candidates. These politicians and officials may respond to you via email.