Posted September 09, 2016
It has been a busy summer for Hamilton's Light Rail Transit (LRT) project. While a few councillors continue to play silly political games with this transformative investment, Metrolinx and City staff are moving forward with the design and implementation.
Council is set to vote on Ward 4 Councillor Sam Merulla's LRT re-affirmation motion at a special General Issues Committee (GIC) meeting on October 25. Hopefully, that vote will pass with a strong endorsement from Council and we can all get on with ensuring that this project is the best it can be.
This weekend is the Supercrawl Music and Arts Festival on James Street North, and Metrolinx will be in attendance with a demonstration light rail vehicle (LRV) that you can explore in person.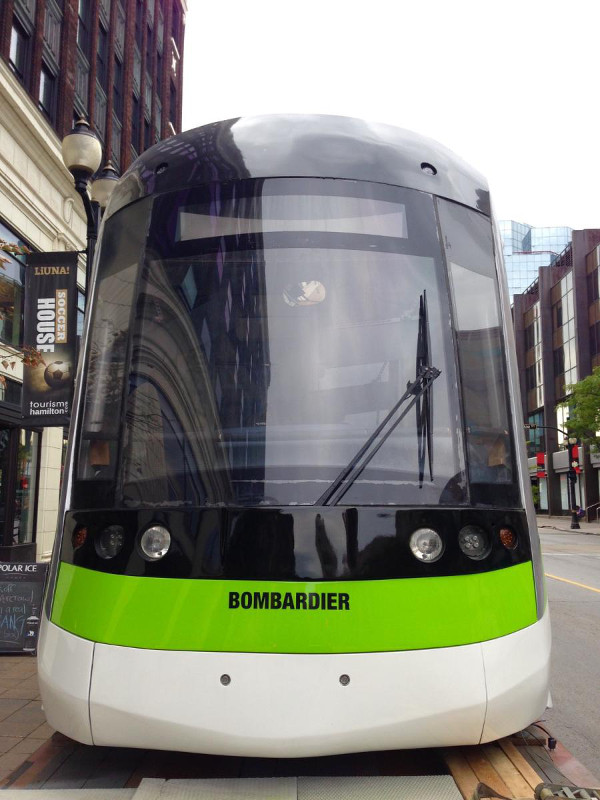 The LRV will be set up on King William Street between James and Hughson, with Hamilton LRT Office staff on hand to give you a tour and answer your questions.
In addition, Hamilton Light Rail and our friends at the Hamilton LRT Advocacy will be setting up a space at the Evergreen Community Storefront, 294 James Street North (east side of James just south of Barton). Come by for a visit on Saturday between noon and 8:00 PM or on Sunday between noon and 6:00 PM to say hi and learn more about our activities.
As always, please do what you can to keep the pressure on so that Council does the right thing on October 25 and re-affirms its LRT support with a very strong mandate! Please send Council a message to express your support if you have not already; and if you have friends who agree with you, please encourage them to do the same.